Great day on the 19th of May 2018 in Kiev.
This was the first Silpo Wine Festival, a day of tastings organized by Fozzy / Silpo.
A lot of producers from all over the world came to present their wines, including us Caves du Château, to present the wines from our portfolio but also to make two masterclasses, the first one about Champagne and the second one about Burgundy wines.
Around 1000/1500 people were present to discover or to learn a bit more about wines in general and more particularly about the wines imported and distributed by Silpo.
As far as CDC is concerned, were presented wines from Patrick Baudouin from Anjou, Le Roc des Anges from Roussillon, Decelle-Villa, Domaine des Rois Mages and Domaine René Bouvier from Burgundy, Pierre Gaillard from Vallée du Rhône, Laherte and Tarlant from Champagne and a few others…
Great event with great wines and food ! See you next year for the second edition.

Great view of Kiev from the restaurant Le Matisse
During the Champagne masterclass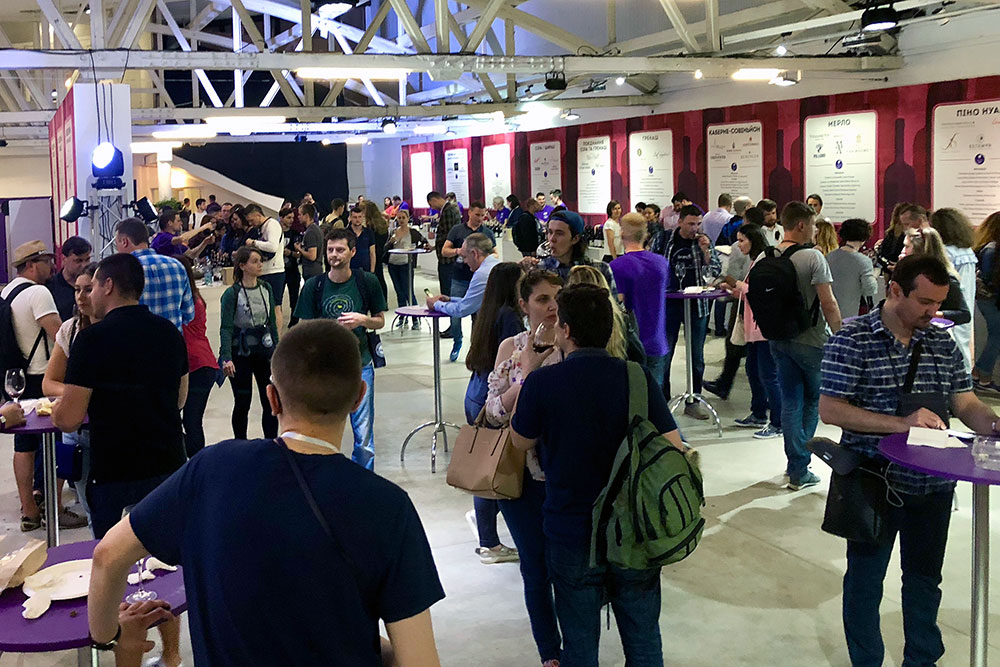 The tasting room
Masterclasses schedule